Jaseng Hospital of
Korean Medicine
* Integration of Eastern and Western medicine
* International clinic that goes beyond the language barrier
* The leader in clinically proven Eastern medicine in Korea
* Jaseng Hospital of Korean Medicine specializes
in non-surgical treatment for spine conditions
In 2007, the Ministry of Health, Welfare and Family Affairs recognized Jaseng Hospital of Korean Medicine as the only hospital specializing in spine conditions.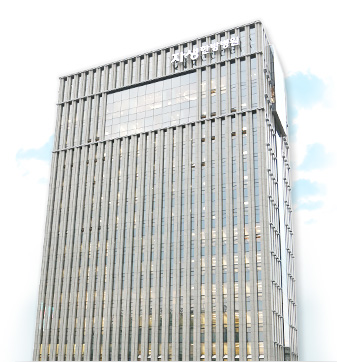 The hospital has state-of-the-art diagnostic resources such as MRIs to provide the best non-surgical treatment for spine disorders. Jaseng is committed to providing the most effective medical care for patients by practicing native medicine in conjunction with allopathic (western) medicine.
Jaseng is a leading research-oriented hospital that pursues scientific and globalized oriental medicine. Jaseng Hospital of Korean Medicine has been proven for excellence in non-surgical solutions through collaborative research with the Osher Institute at Harvard University Medical School, University of California, Irvine and many other renowned medical institutions.
Jaseng has been educating others in Korean medicine through various educational programs by lecturing and training medical specialists from the University of California, Irvine Medical School in the United States, Al-Azhar University Medical School in Egypt, and other prominent universities.
Jaseng's methods were presented as the most effective non-surgical treatment with scientifically proven research at the American Pain Society and European Congress of Physical Rehabilitation Medicine in 2008.
Jaseng has a clinic located in the city of Fullerton near the St. Jude Medical Center, one of the most respected hospitals in Orange County, CA; and one in Los Angeles, CA. These two branches mark the beginning of Jaseng's hopes of continuously expanding overseas to spread the efficacy and experience of Korean medicine.